BY KATE SALLEY PALMER

I've written a picture book for children about a cow called "Hostie." In the book, the cow and her owner, Sally, grow up together. Sally shows Hostie at the fair many times, and the book will describe what goes into showing a cow at the fair for 4-H club members.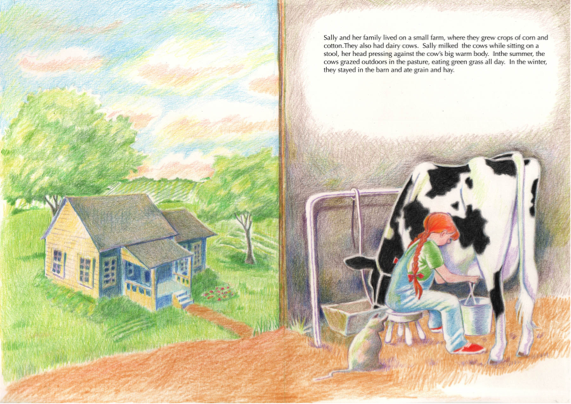 I'm working on the illustrations now, which will be in colored pencil.

I've done other books in colored pencil; "The Pink House"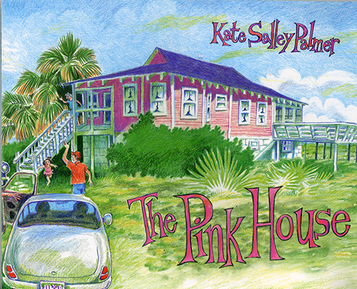 and "A Gracious Plenty."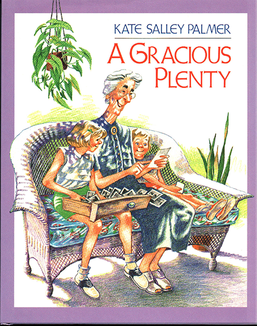 I really like the medium. As a political cartoonist, I like drawing better than painting, because I've done more drawing than painting in my career.

As I do each double-page illustration, I have to keep several things in mind. Among these are making the art consistent, and keeping important stuff—like people's faces—out of the gutter between the two pages.

In this illustration for instance, I had to adjust the placement of the calf's head, which I had placed in the gutter!